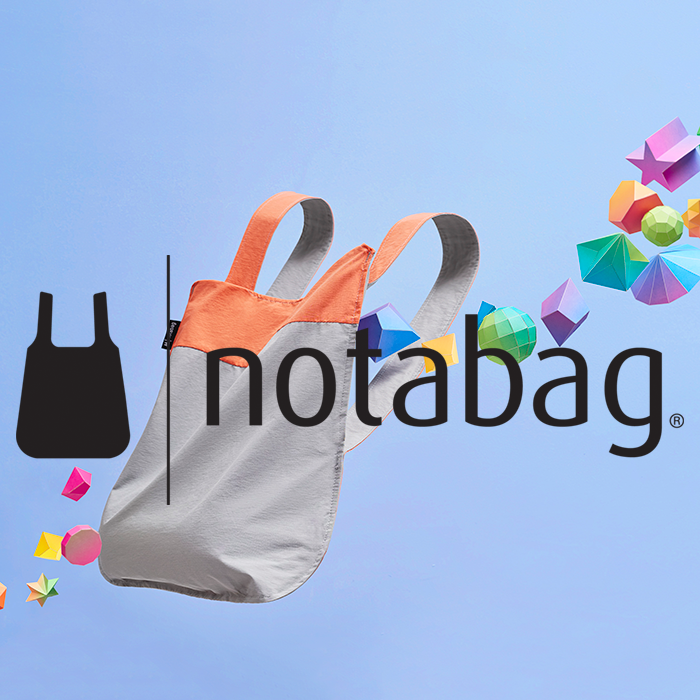 Notabag Lifestyle from Notabag on Vimeo.
Adnan Alicusic was inspired to create Notabag during a real life challenge, when a shopping bag on his bike's handle bar almost led to a fatal situation in city traffic. He found himself stuck between cars during busy traffic and the shopping bag made the situation worse by limiting his ability to manoeuver his bike. Wishing that he had a backpack with him, Adnan started to visualize a simplified solution to transform a bag into a backpack.
Notabag is a smart combination of a bag and a backpack. With a single pull on the straps, it transforms itself from a sleek eco-friendly bag to an easy-to-carry backpack. 
Notabag is the winner of German Design Award 2016 for excellent product design in fashion and lifestyle category. Its patented design and functionality is protected by the RCD (Registered Community Design).
Notabag is driven by the idea that functionally useful products improve our lives. They believe in the beauty of simplicity and power of intuitive design. 
In addition to creating functional and quality products, Notabag's mission is to have a positive impact on our environment by reducing material waste. These products are constructed to last for a long time and help you minimize the use of one-way plastic bags.
Sorry, there are no products in this collection