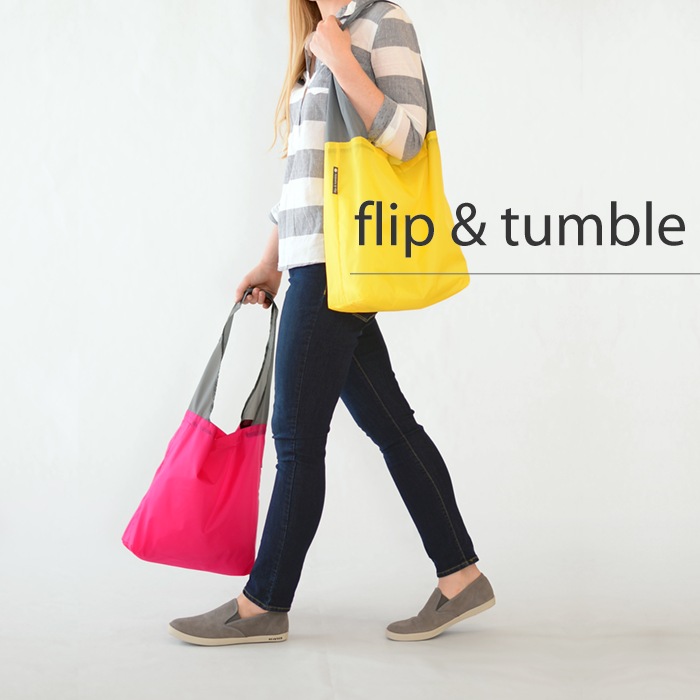 FLIP & TUMBLE founders, Hetal Jariwala and Eva Bauer, met while attending Stanford University's Product Design program. While in school, they learned that they shared a common desire to push for strong function that really works for how people live.
Their first collaboration, the 24-7 bag, was about finding a solution to the problem of constantly forgetting reusable bags. Acknowledging the difficulty of remembering, they devised a simple stretch pouch allowing the bag to be easily compacted so you could keep the bag with you all the time, instead of having to remember it.
After graduating, the founders took a leap and started flip & tumble as a means to pursue their passion and bring clever, simple, joyful products to market.
Sorry, there are no products in this collection